Microsoft Teams Phone System Integration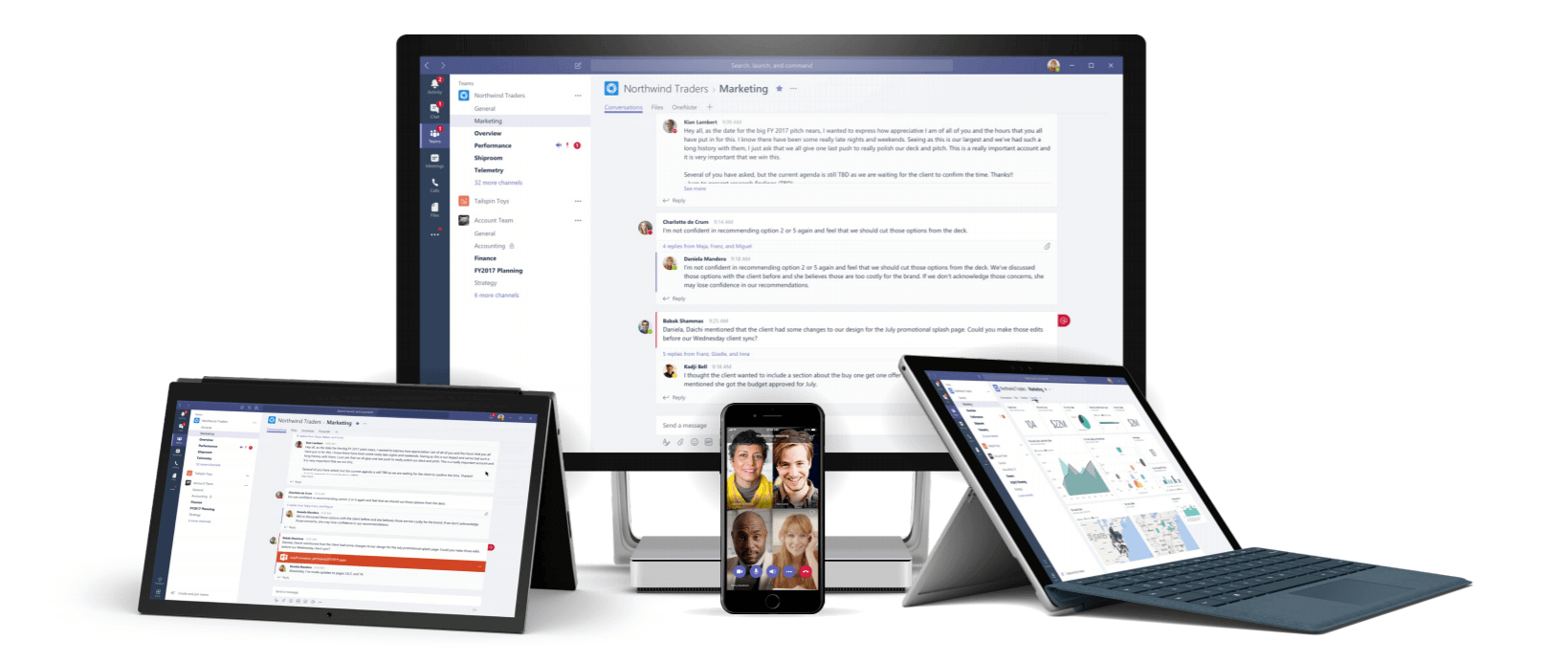 Manage all your communications and collaborations effectively inside Microsoft Teams.
If you're already using Office 365 and Microsoft Teams, Essential Tech can enable telephony features inside Microsoft Teams which allows you to make and receive calls just like your regular phone, anywhere in the world as long as you have the app installed and access in the internet.
Microsoft Teams is the communication and collaboration hub of the Office 365 suite. It enables users in the modern workplace to communicate and work together effectively using different communication channels including chat, audio and video call.
Users also have access to collaborative features such as document and file sharing, screen sharing with remote control capabilities, online meetings, project management, and many more using the desktop app or mobile app.
Teams is a solid platform for team collaboration and it is available for most licenses of Office 365.
How Your Business Can Benefit With Microsoft Teams
Communicate and collaborate anytime, anywhere
Access and share your document and files with your team
Screen sharing with remote control capabilities
Monitor team tasks with built-in project management system
Microsoft application integration
Third-party application integration
Meeting and scheduling tools
Security and Compliance Certifications