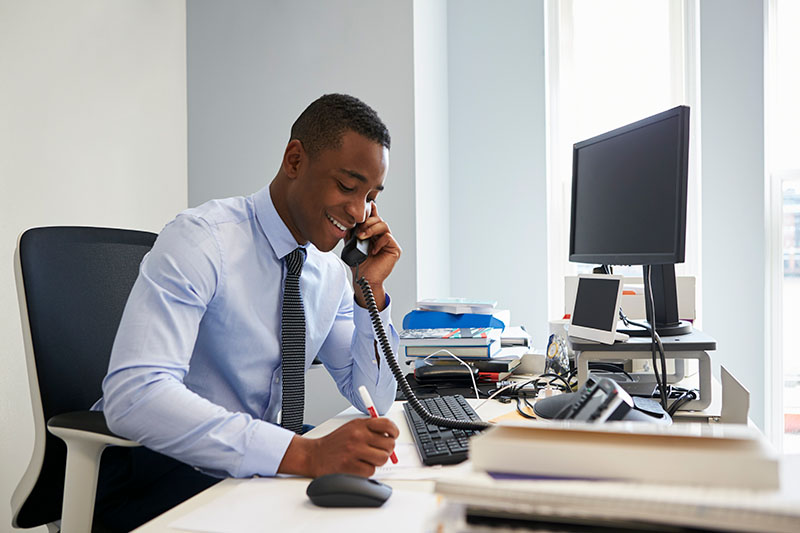 Cost-effective phone and internet solutions for every business
For businesses today, it's important to have a reliable and affordable phone and internet solution that reduces costs, increases productivity, and boosts efficiency. With better phone and internet solutions, your business will be able to keep up with the demands of today's technology-driven world, and Essential Tech can help.
Essential Tech has a wide range of solutions available to businesses of all sizes, at prices that won't break the bank. Whether you're looking for a new cloud-based phone system, internet connection, or a phone and internet bundle for your business, Essential Tech is your best choice for getting a cost-effective and reliable solution created specifically for your business needs.
The industry's most flexible business phone services
By leveraging Essential Tech as your Telco partner, your business can take full advantage of the world of unified communications. With cloud-based phone systems, your business can reduce costs and improve productivity across the board.
Cloud-based phone systems offer several distinct advantages over traditional phone systems. For starters, they're much more affordable than their on-premises counterparts and are also much more flexible, offering businesses the ability to scale up or down as requirements change. And with cloud-based phone systems, you don't have to worry about capital expenditure – you only pay for what you need.
With a hosted PBX service, you can do more than simply receive calls; you can create custom phone call flows, routing, call recordings, and voicemail. You can also add extensions to your phone system and deploy it in a matter of minutes. Its CRM integration capabilities help your business increase customer satisfaction and enhance productivity by creating new customer records for unrecorded phone numbers, call journaling on incoming calls and live chats, and call logging.
It also comes with Facebook Messenger and Business SMS/MMS integration capabilities, meaning your team can quickly and easily answer all your client's queries, no matter what channel they choose to use. These integrations also allow your staff to operate without giving out personal numbers or having to access Facebook itself, which helps keeps things secure and streamlined for your people – and who wouldn't want that?
Customer's choice: Australia's most reliable internet provider with 99.99% uptime!
Essential Tech offers an affordable business internet service that is designed to meet the needs of both small- to medium-sized businesses and larger corporations, and it is ideal for any business that needs a reliable, high-speed internet connection.
From a business NBN plan to Enterprise Ethernet and fibre, we will provide the best solution for your business. Our NBN and Ethernet plans are designed to meet the needs of small and medium businesses and our fibre plans are ideal for businesses that require a high-speed connection.
In addition to a reliable internet connection and unlimited data, we offer business phone services that are designed to help businesses communicate more effectively. Our business plans include flexible options that allow businesses to create a plan that suits their specific needs.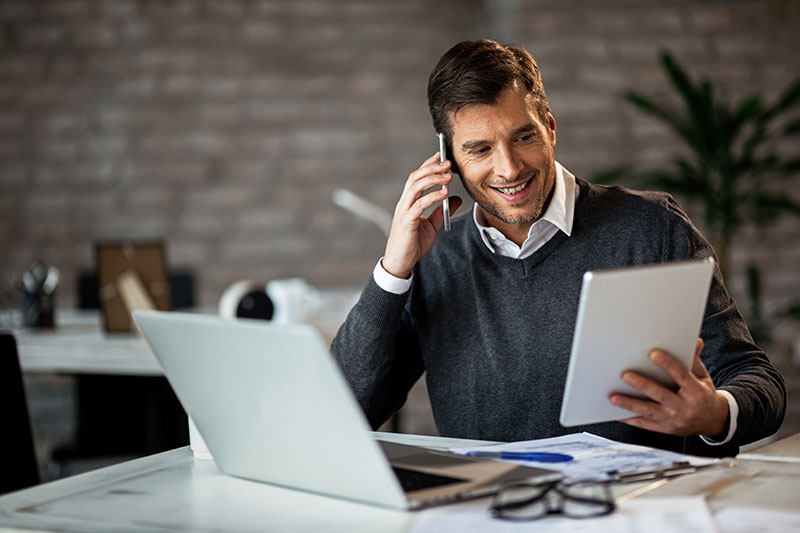 Phone and data - get the best of both worlds from a premium provider
Sourcing a new phone system or internet service provider (ISP) can be a difficult and confusing process, especially if you don't know what you're looking for. There are so many variables to consider, and it can be a major headache. It's not just the cost of the phone system that's important, it's also the range of options you have to choose from. With Essential Tech, however, this headache is a thing of the past.
Our packages are designed to suit every budget and every business, ensuring that you get exactly what you need. We offer a comprehensive range of phone systems, including the latest IP phones, cloud-based VoIP phone systems and a range of internet solutions. Our competitive prices also mean that you don't have to worry about your business running up huge bills.
Providing high-quality business phone and internet solutions to Australian businesses
Essential Tech is a unified communications and internet solutions provider that offers a wide range of quality business phone and internet services to businesses across Australia. We offer competitive prices, excellent customer service and a range of quality business phone systems, including IP telephony, VoIP, and fibre broadband solutions.
Our expert staff are always on hand to help you select the right package for your business, no matter what your needs are. We'll ensure that you always get the best possible service, so you can be sure that your business is in good hands.
Our mission is to be your trusted Telco partner, and we are passionate about providing great customer service and the best possible solutions for small, medium, and large businesses. To find out more about our range of services and how they can help your business, or to get started with your free quote, get in touch with the Essential Tech team today.