MICROSOFT GOLD PARTNER
Giving you the quality support and solutions you expect from a Microsoft Silver Partner
We have proven our capability and commitment time and time again which is why we are proud to have attained our Microsoft GOLD badge, and we wear it with pride. Let us demonstrate why we represent everything that this partnership level stands for and more.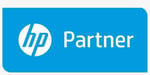 HP PARTNER
Amplifying your business potential-the HP way
As a trusted HP partner, we can help you access the tools and processes you need to innovate and collaborate to stimulate growth and push your business into a new dimension. With Essential Tech's HP Partner status, you can access the sought-after secrets of HP success.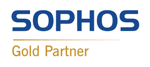 SOPHOS GOLD PARTNER
Helping you manage and grow your business with the dedicated support of a Sophos Gold partner
As a dedicated Sophos partner, we pride ourselves on upholding the Sophos foundational pillar ethos: profitability, partnership, and product. We provide you with the protection and support your business needs to unlock your future success, today.