Essential Tech understands that running your business is hard enough without the added complexity of dealing with a range of technology issues. We offer IT solutions to take these problems off your hands. Our team of experts will manage your IT hardware, software, networks, printers, phone systems and other vital technology, leaving you free to focus on running your core business. Be secure in the knowledge that your IT services are in safe and capable hands.
What Is Managed IT Services?
Information Technology plays a vital role in a successful digital transformation of a business as it can help on improving business communication, decision-making, marketing, data management, inventory system, customer service, and resource management.
The problem is not all businesses can handle and manage their IT operations effectively, and that is where a managed service provider (MSP) comes into play. Managed IT services is a cost-effective solution for businesses who are looking to outsource the complexity of managing and maintaining their IT operations.
By outsourcing IT to an MSP, you will have access to a dedicated team of IT experts that can provide ongoing support, giving you a peace of mind so that you can focus on your core business without worrying on IT systems and application issues.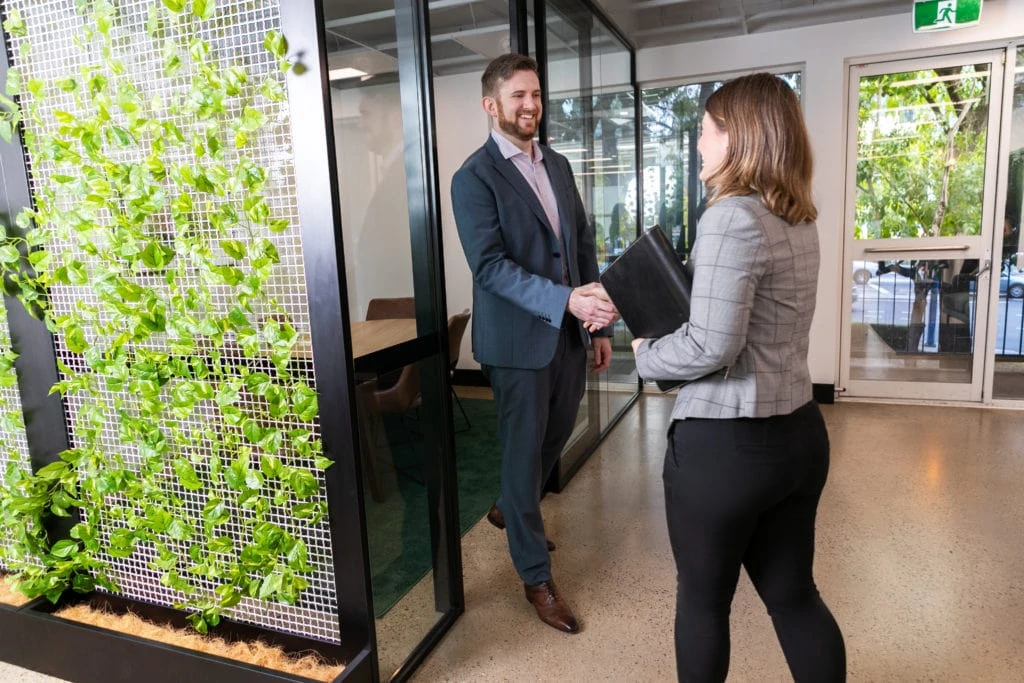 All your business technology will be handled and monitored proactively by the managed service provider to ensure business continuity and ready for unexpected threats or disaster.
Managed IT services is a fixed monthly fee subscription model, where the client and IT provider are bound by a contract or service-level managed IT agreement. Managed service provider can handle an organisation's complete technology environment from the hardware assets, critical equipment, network hardware, network management, application performance, data backup, server uptime, e mail security, disaster recovery while providing service desk and remote support to ensure smooth business operations.
Partnering with a Brisbane-based managed services provider such as Essential Tech can free your business from IT problems and roadblocks that can disrupt your day-to-day operations. Contact us today to get a comprehensive review of your current IT setup. We can help you identify and rectify any possible technology related issues in your organisation before they happen.
How We Can Help Your Business
Are You Getting The Most Out Of Your IT?
Most people are aware that IT plays a vital role in the success of a business. In a competitive environment you also need to get the best possible return on your technology investment. You need to consider these questions:
IT services are difficult to get right and require expert management. More companies are discovering that outsourcing IT management to a specialist in the field is the best solution. We manage IT services on behalf of successful organisations across Australia.
What Managed IT Can Do For You
The principle of Managed IT is simple. We take care of technology, while you concentrate on running your business. Essential Tech helps you by:
Making Your Business More Productive And More Efficient
With the help of managed IT service providers, your business gains in a number of different ways. Firstly, your team is freed up from the major headaches associated with running a complex IT installation as you will get direct access to knowledgeable support team who can provide operational and technical support when you need it the most. As everything is accounted for in a Service Level Agreement, you know exactly what you will get — and how much it will cost (predictable costs). There will be no unexpected bills or surprise invoices. With an expert team in charge of your IT, you will enjoy effective management, improved productivity, reduced downtime and the opportunity to scale up or down easily as your business changes over time. In a world rife with hackers and other threats, you will have the reassurance of powerful security on all your networks and devices, managed by specialists in IT security matters. And, with backups managed professionally, your business data will be safe. If disaster strikes and you have experienced service interruption, you will be back online within minutes, not days.
Essential Tech is a Brisbane IT company that provides managed IT support, managed security, cloud services and managed communications services to Australian businesses. Call us today at 1800 384 768 or contact us below to get a FREE IT Assessment.