IT Careers at Essential Tech – Brisbane
Essential Tech is fundamentally a people-focused business. Our team is fundamental to our success, and we value their input to deliver the best services to our customers.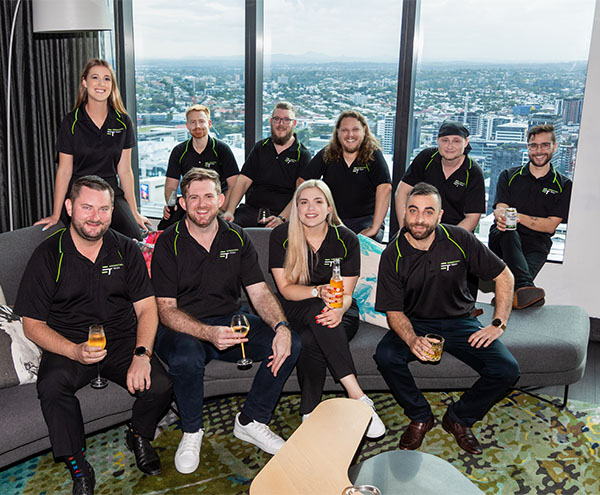 Together, we can achieve anything
We take pride in our hiring process and provide guidance so that no matter who you are – fresh out of undergrad, or a seasoned professional – we have a place for you.
As an Essential Tech employee, you have the opportunity to grow with us and take on new challenges. We'll train and invest in your development so you can advance within our company.
We know that it's crucial to invest in your skills and wellbeing. At Essential Tech, our people are the reason why we are able to provide a high level of service. You're responsible for forging long-lasting relationships with customers, and bringing fresh ideas into play.
Our tech talent are some of the best in Australia. Whether you want to kickstart your career, or expand your skillset, Essential Tech is the best IT environment in Brisbane to help you evolve.
Level 1 IT Support Technician
Communicating fluently and professionally with customers and management, your tasks are to identify hardware and software solutions, troubleshoot technical issues, diagnose and repair faults, and more.
This role demands strong product instincts, excellent communication skills, technical fluency, and adherence to strict deadlines.
Level 2 IT Support Technician
Participating in quality control management and providing feedback to management, this role demands strong communication skills and participation as an effective team member. Your roles will be to diagnose and repair faults, resolve network issues, install and configure hardware and software, and more.
You must be committed to an innovative, progressive, and positive work environment, and display an empathetic, caring attitude to co-workers and clients alike.