Business environment usually goes through rapid changes and being prepared for these changes can go a long way
In a rapidly changing business environment, you need to be in the position to respond quickly to changing needs. A fixed cost agreement may be inflexible or require a commitment that is inappropriate.
We have developed Pre-Paid IT Support Services that are designed to fill this need. Do you currently manage your IT internally and require additional services? Or, do you have a short-term need that requires additional resources? If so, then we are able to assist you.
How Pre-Paid IT Support Services Can Help
IT support can be a significant business expense and a fixed contract may not give you the resources that meet your specific needs. Even with a fixed contract, when a business need arises, you need to respond effectively. For example:
How Business Continuity Services Can Help
Essential Tech has in-depth experience working with major organisations across Australia. Based on our industry expertise, we offer Pre-Paid IT Support Services that solve these problems.
Simply purchase the support you need in blocks of 25-100 hours. In addition to receiving the support and services you need, you can lock in a known cost in advance. You get the job done while keeping your budget firmly under control. Our Fixed Service Level Agreements mean you get guaranteed results. And, there are no fixed contracts to sign. It's the easiest and most flexible way to manage your IT needs.
We offer three different service packs to suit your requirements:
Enjoy All The Benefits Of Pre-Paid IT Support Services
When you purchase support packs from Essential Tech, you get the reassurance of a range of benefits including:
The readiness to respond to a rapidly changing business environment.
Simple cost management broken down into fixed blocks of support time.
Access to over 250 certified technical resources.
Complete flexibility in how you support and manage your systems.
Access to a complete range of IT specialist teams – from cloud computing to unified communications.
Why Choose Essential Tech
It's easy to see why so many companies have chosen Essential Tech as their Pre-Paid IT Support Services provider. Additionally, Essential Tech offers you: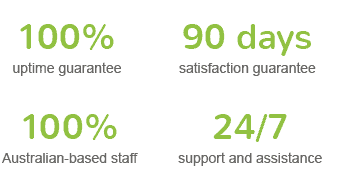 Pre-paid IT Support Services can deliver the flexibility and responsiveness you need to deal with any business situation. Don't leave your future to chance – find out now how the right support services can keep your business running efficiently and productively.
Essential Tech offers a free assessment of your IT systems and can assess your current situation and identify the improvements that you need. Contact us today to book your free assessment and to find out how your business can stay afloat in a fast-changing environment.