More About Simon
Senior Engineer
An Essential Tech veteran, Simon is the I.T. expert that keeps the cogs oiled and turning in the Essential Tech machine. If you've worked with the Essential Tech team before, it's likely that you know Simon from the other end of our professional I.T. support line. And if you haven't, we'd love to change that and get to know you a little better.
Simon has more than nine years of experience across the I.T. industry and is responsible for managing the practical implementation of the I.T. solutions we recommend, as well as manning our I.T. support line alongside Whitney. With Essential Tech promising all our clients zero downtime, Simon is an expert in calmly and efficiently solving any issues that may arise with your managed I.T. service.
Known around the office for his upbeat and approachable demeanor, Simon is focused on getting to know his clients' I.T. landscapes personally in order to ensure that he is able to keep everything functioning as it should.
And that's all while helping to improve your business operations through the application of I.T. solutions designed to help you keep doing what you do best.
Want to learn more about Simon and the rest of the Essential Tech team?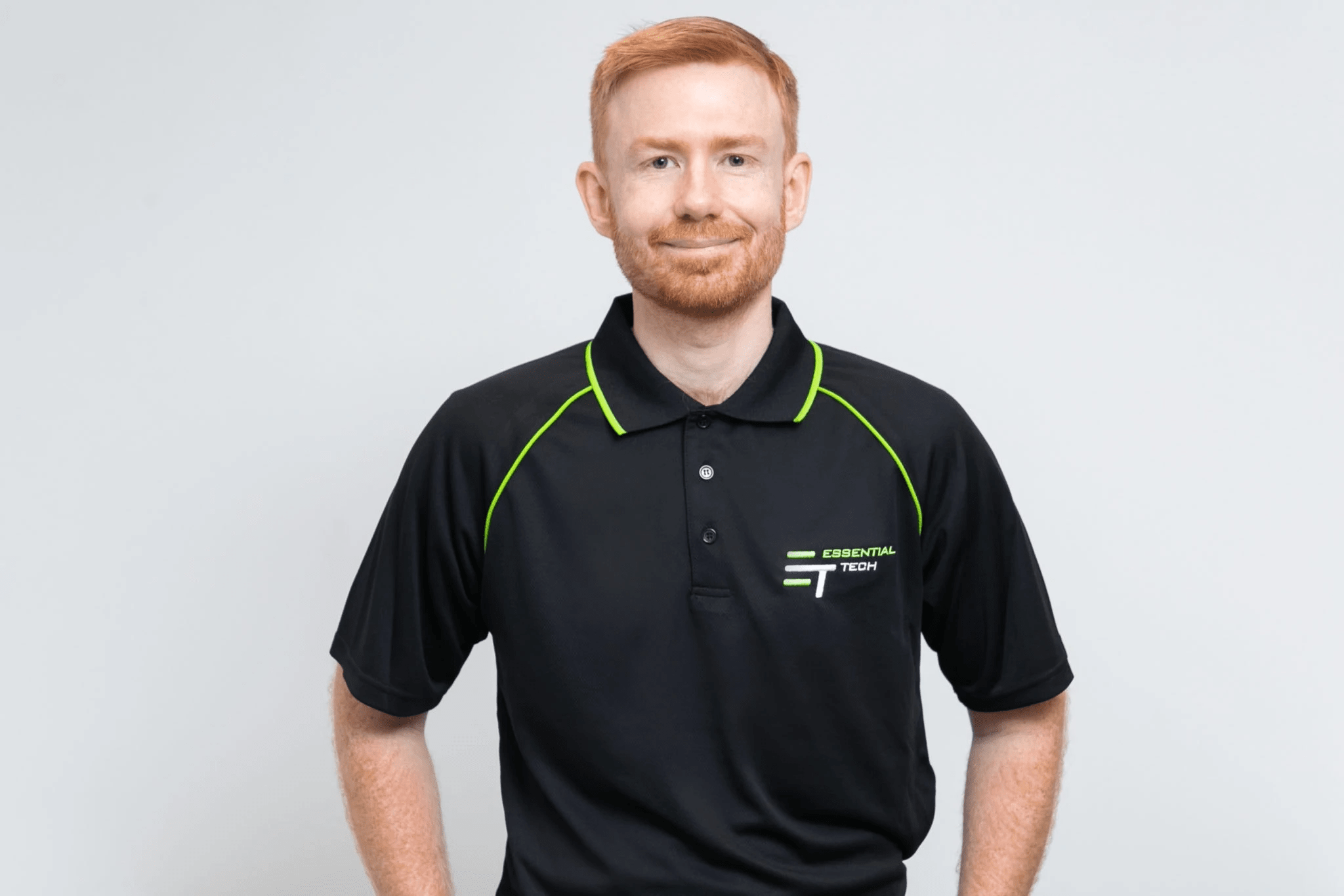 What Our Customers Are Saying?
Don't just take our word for it.
Friendly and approachable and helped a non savvy tech person Thank you!​
ETG could not be more professional and responsive to their clients. Your service is prompt, efficient and friendly and as a client I feel 100% satisfied that you will stay on the problem until it's fixed​
Quick & easy. Simple problem solved simply & efficiently by ETG. Thanks.​
Problem resolved, friendly, patient and excellent service!​
The team at Essential Technologies have been fantastic. They got me up and running so quickly on my new systems and made sure there was no disruption to my business operations. Thanks Michael, Simon and team!​
We use the ETG team at my work. I can't speak highly enough of them, nothing is ever too hard, any task i throw at them is dealt with straight away and they are all great to get along with. I'd give them 10 stars but google only goes to 5 : )​