More About Brendan
Director of Sales and Partner
Brendan is focused on ensuring our clients' businesses are equipped with the right IT solutions, whilst ensuring that solutions are implemented seamlessly. And that's all while offering outstanding service, confidentiality and professionalism.
With extensive experience in various roles across the IT and information management industries, Brendan has assisted hundreds of clients to develop and implement end-to-end solutions to streamline their processes. These clients include everyone from large corporations to government-owned organisations to small and medium businesses.
Due to the breadth of experience, Brendan knows first-hand how, when applied correctly, technology can deliver immense benefits to you and your business both now and into the future.
Brendan can be found working with new and current clients, conducting account management tasks and procuring of equipment.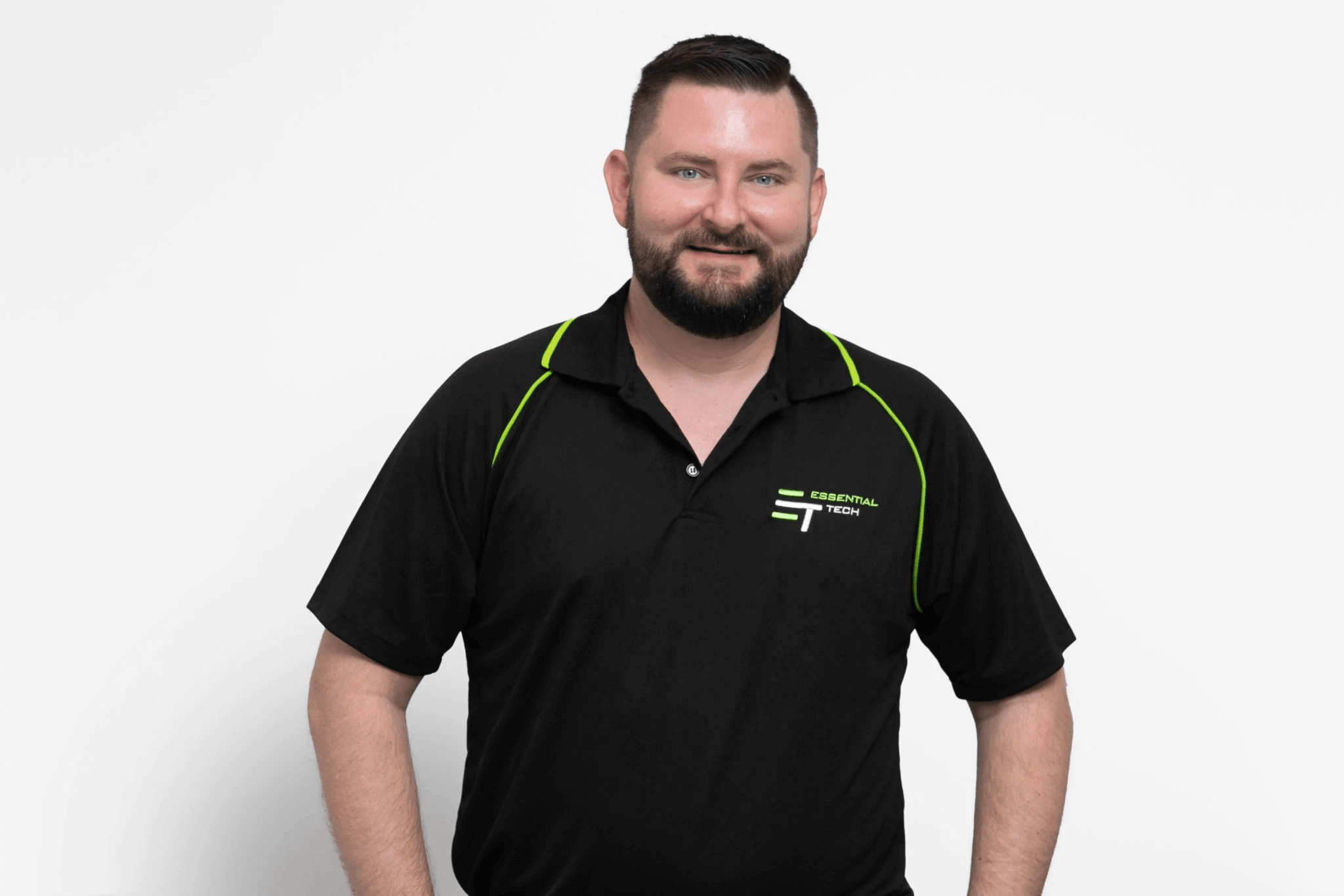 What Our Customers Are Saying?
Don't just take our word for it.
Friendly and approachable and helped a non savvy tech person Thank you!​
ETG could not be more professional and responsive to their clients. Your service is prompt, efficient and friendly and as a client I feel 100% satisfied that you will stay on the problem until it's fixed​
Quick & easy. Simple problem solved simply & efficiently by ETG. Thanks.​
Problem resolved, friendly, patient and excellent service!​
The team at Essential Technologies have been fantastic. They got me up and running so quickly on my new systems and made sure there was no disruption to my business operations. Thanks Michael, Simon and team!​
We use the ETG team at my work. I can't speak highly enough of them, nothing is ever too hard, any task i throw at them is dealt with straight away and they are all great to get along with. I'd give them 10 stars but google only goes to 5 : )​