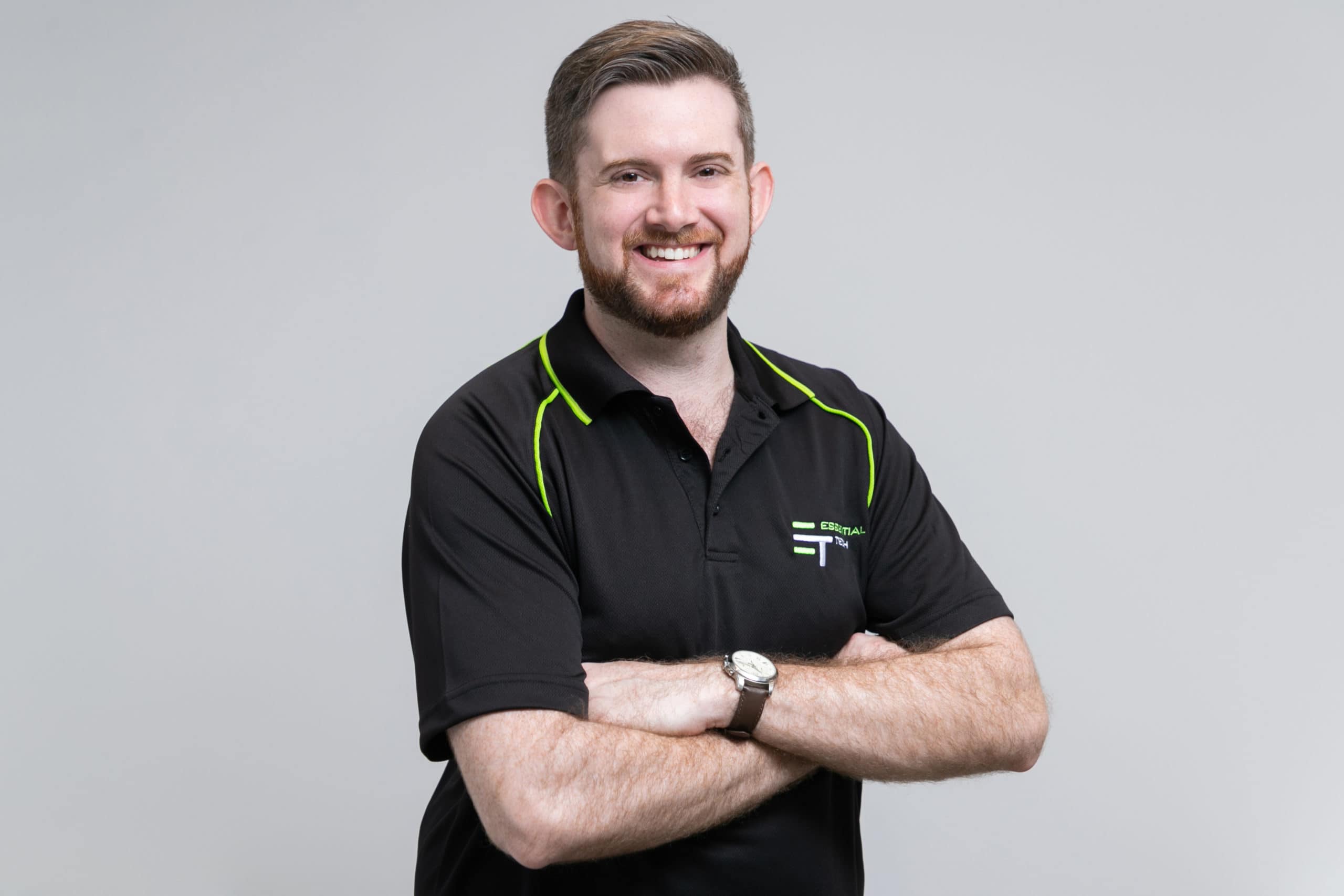 Michael Coward
Managing Director
Michael, Essential Tech's Managing Director, is an IT executive with experience successfully tackling the complex challenges associated with I.T. across a variety of different industries, including engineering, architecture, construction, finance and accounting. Michael has worn many hats throughout his career, all of which have helped him to secure his reputation of being an expert strategist and solver of complex problems. His areas of expertise include supporting clients across all facets of their I.T. function and working to improve their security and overall performance. However, where Michael really shines in his role as Director of Essential Tech is in being just as dedicated to ensuring our business goals are achieved efficiently as he is to making sure your business is receiving the highest level of I.T. support possible.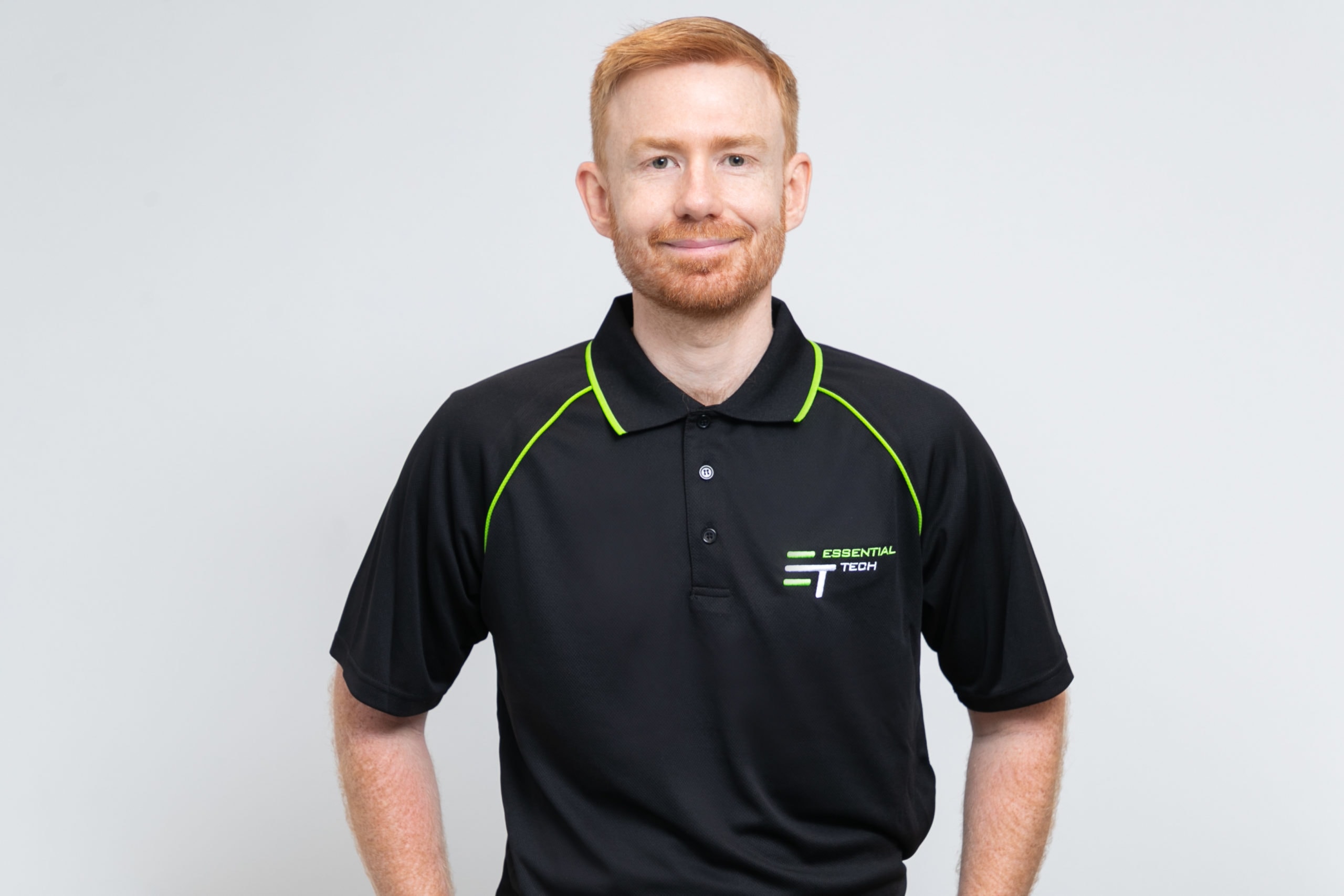 Simon Edmed
Senior Engineer
Simon is Essential Tech's I.T. support whiz who will always be at the other end of your support queue with a smile. With more than nine years of experience in the I.T. industry, Simon prides himself on his ability to help you resolve your concerns in the most efficient and stress-free way possible. Describing himself as a reliable, energetic I.T, support professional, Simon is dedicated to understanding his clients' I.T. landscapes and helping to ensure that everything is functioning as it should – so you can keep doing what you do best. As Essential Tech's Senior Engineer, Simon can usually be found answering your support enquiries and working diligently to minimise downtime and prevent any issues that you may encounter.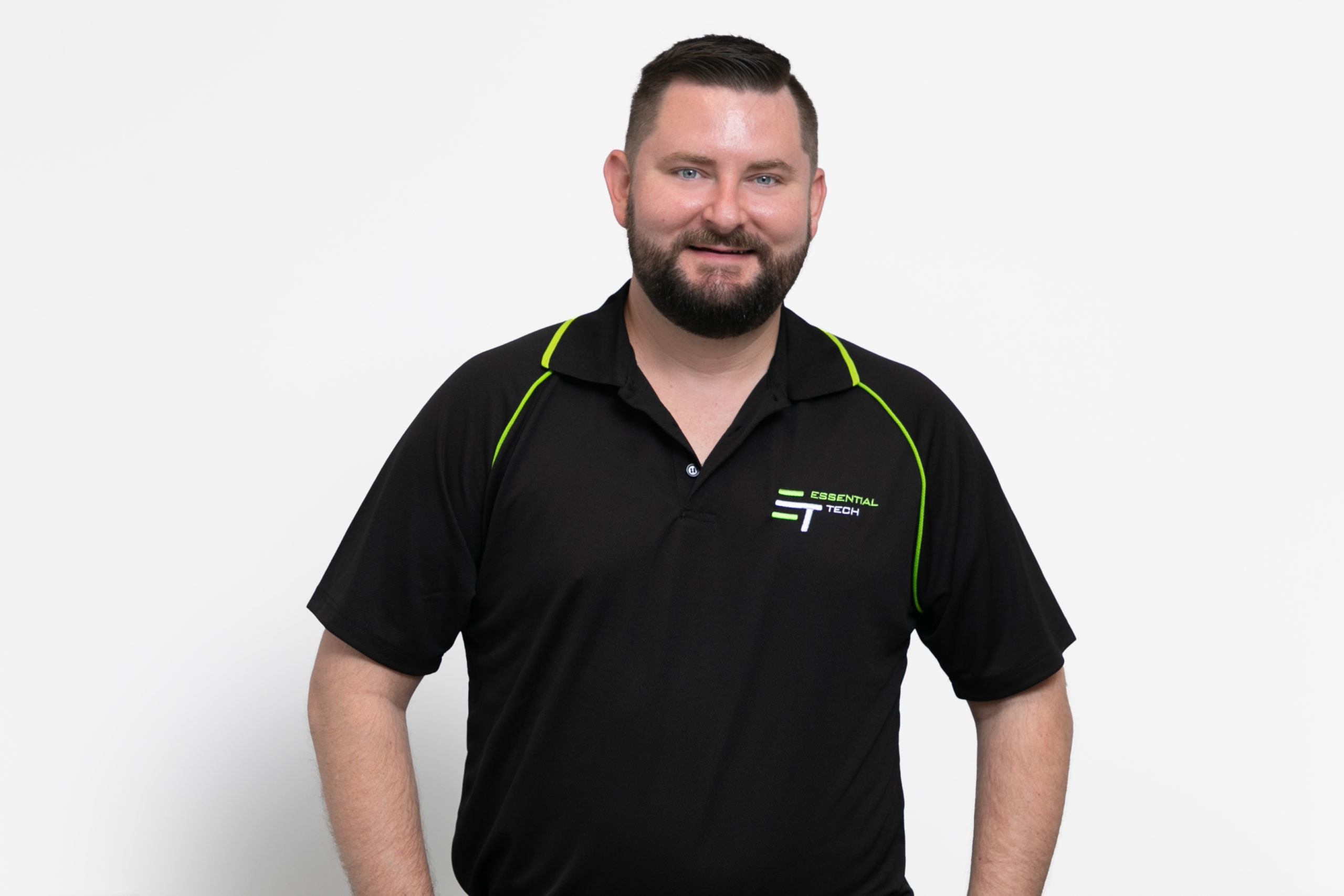 Brendan Falstead
Business Development Manager
As Essential Tech's Business Development Manager, Brendan is focused on ensuring your business is fitted with the right I.T. solution for you while working to make sure that solution is implemented seamlessly. And that's all while offering outstanding service, confidentiality and professionalism. With extensive experience in various roles across the I.T. and Information Management industries, Brendan has assisted hundreds of clients to develop and implement end-to-end solutions to streamline their processes. These clients include everyone from large corporations to government-owned organisations to small and medium businesses. Due to his breadth of experience, Brendan knows first-hand how, when applied correctly, technology can deliver immense benefits to you and your business both now and into the future.
Meet The People Behind The Expert Support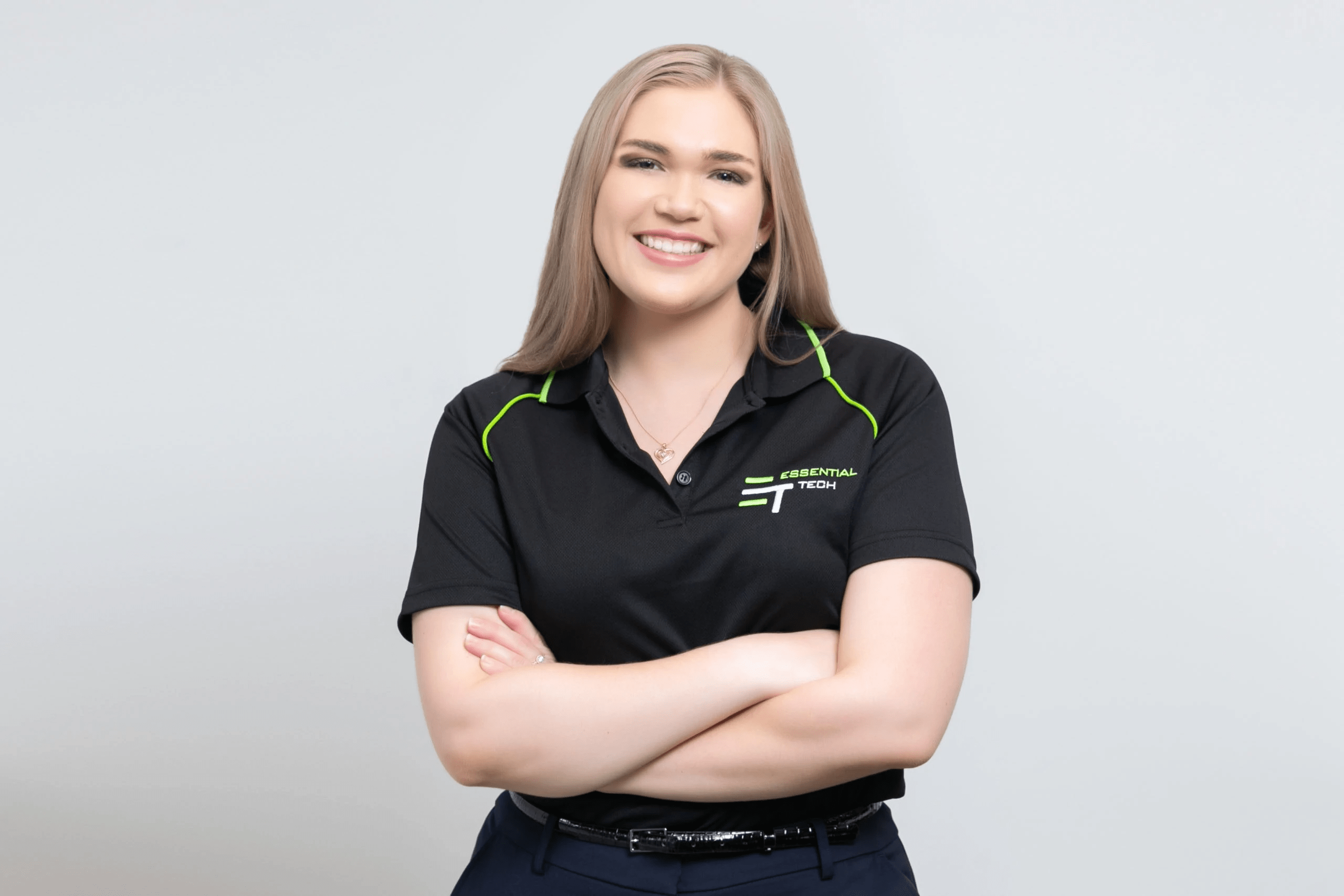 Whitney Mercer
Operations
Whitney is responsible for ensuring that Essential Technologies Group's operations run smoothly. She is a friendly and dedicated professional, who assists with a range of day-to-day administrative tasks.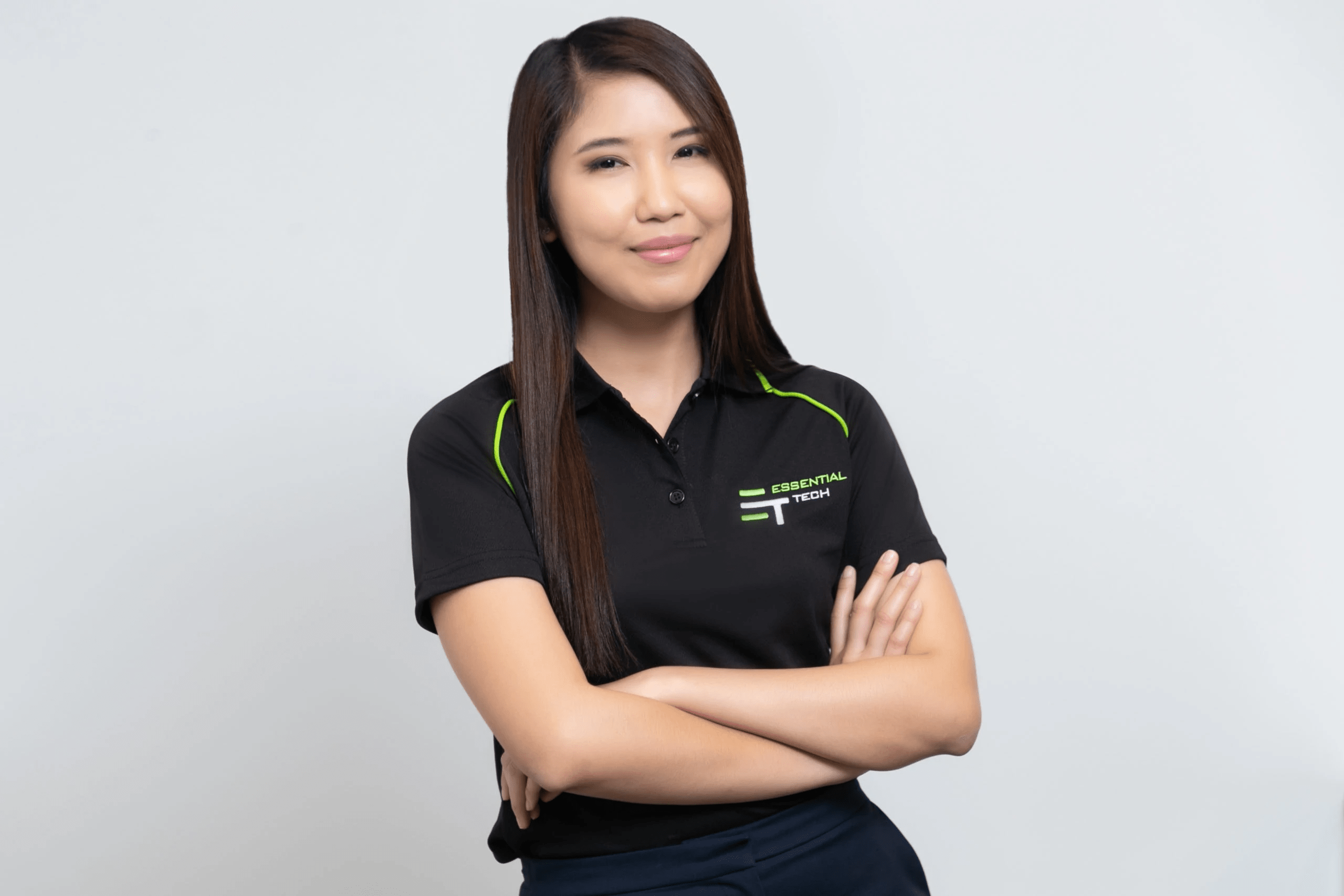 Francia Dela Pena
Executive Assistant
The cog in our machine, Francia is an essential part of our team, ensuring all of our services are consistently performing at their best for our clients.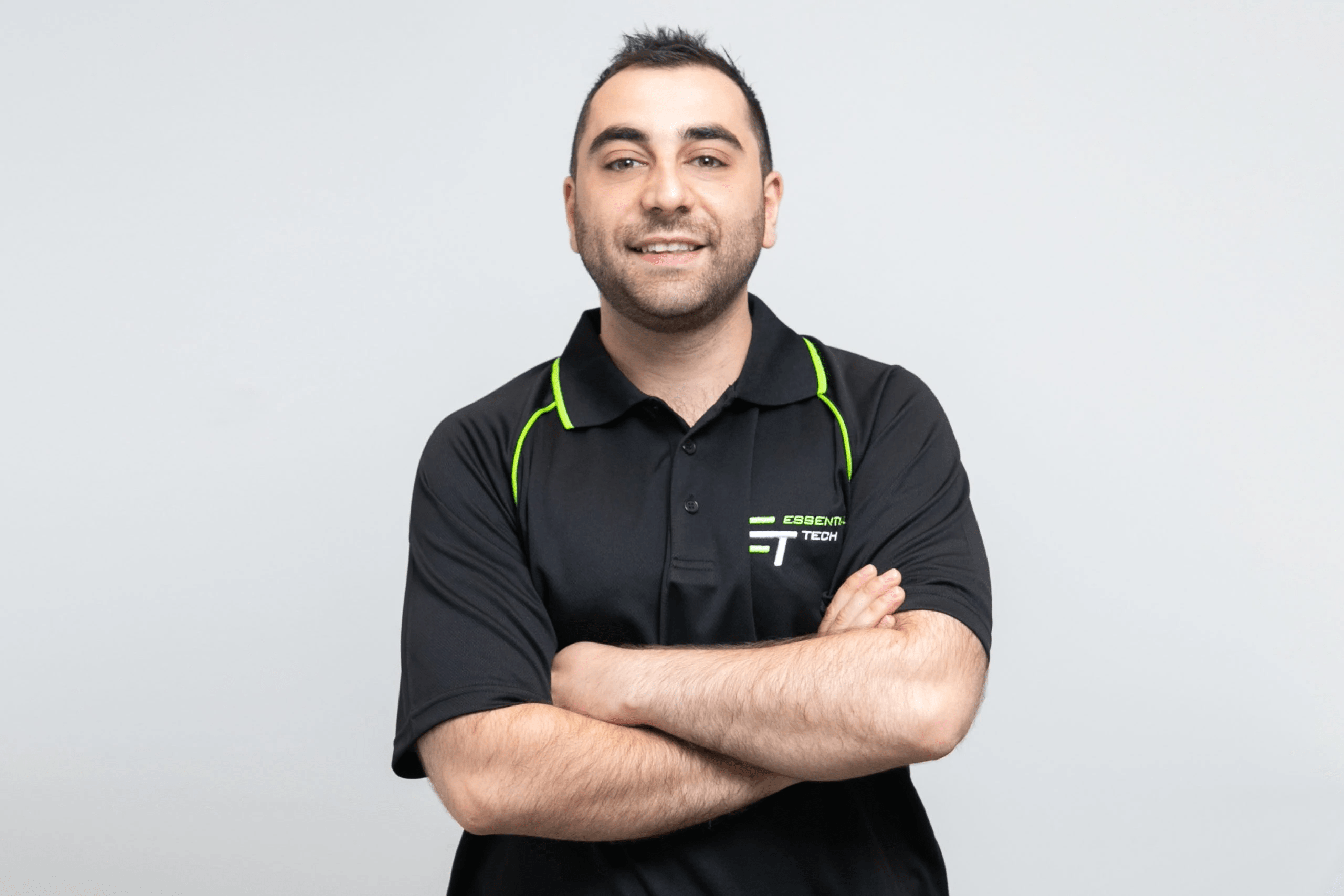 Nima Loghmani
Field Service Technician
Nima is your go-to guy in the field! He takes of all your on-site needs, ensuring you are always operating at your best.
What Our Customers Are Saying?
Don't just take our word for it.
Friendly and approachable and helped a non savvy tech person Thank you!​
ETG could not be more professional and responsive to their clients. Your service is prompt, efficient and friendly and as a client I feel 100% satisfied that you will stay on the problem until it's fixed​
Quick & easy. Simple problem solved simply & efficiently by ETG. Thanks.​
Problem resolved, friendly, patient and excellent service!​
The team at Essential Technologies have been fantastic. They got me up and running so quickly on my new systems and made sure there was no disruption to my business operations. Thanks Michael, Simon and team!​
We use the ETG team at my work. I can't speak highly enough of them, nothing is ever too hard, any task i throw at them is dealt with straight away and they are all great to get along with. I'd give them 10 stars but google only goes to 5 : )​