Proud ALPMA Partner - Check Out Our Listing By Clicking The ALPMA Logo!
Efficient and secure IT support for your law firm
There's no doubt that technology plays a vital role in the success of any law firm. From communicating with clients to managing case files, technology is a crucial part of day-to-day operations. But with so many different systems and software to keep track of, it can be difficult to stay on top of everything.
However, with Essential Tech's professional IT team on your side, you can streamline your firm's operations, improve employee productivity, and better serve your clients.
Our managed IT services will free up your time so you can focus on your core business, while we handle the everyday IT tasks that take up so much of your time.
By leaving the little details to our expert team of IT engineers, we'll help you create a more positive work environment, reducing stress levels among your employees. If you're looking for a way to improve your law firm's efficiency and company culture, and implement modern digital tools to enhance your workflows and communications, Essential Tech's managed IT services are the answer.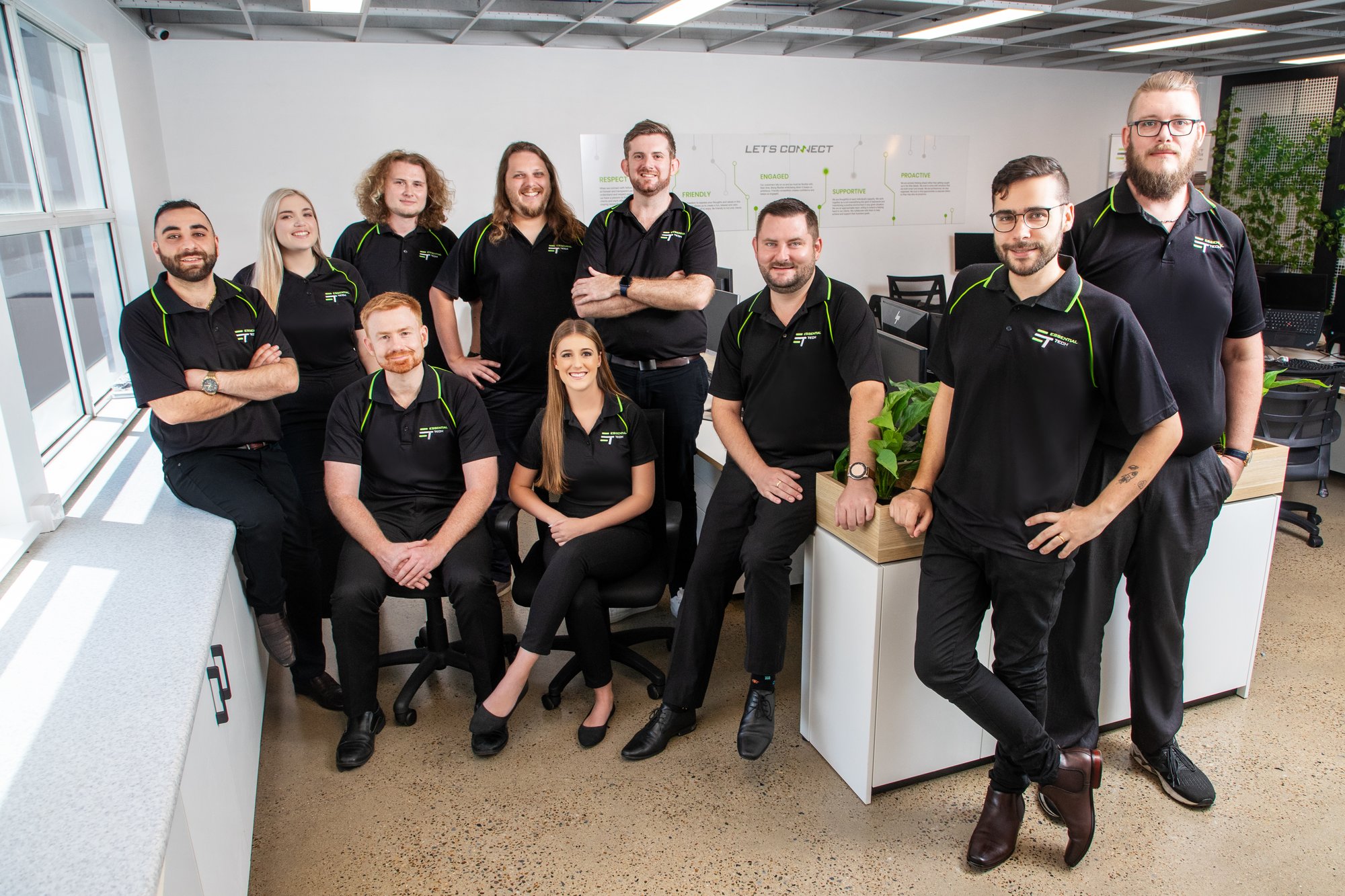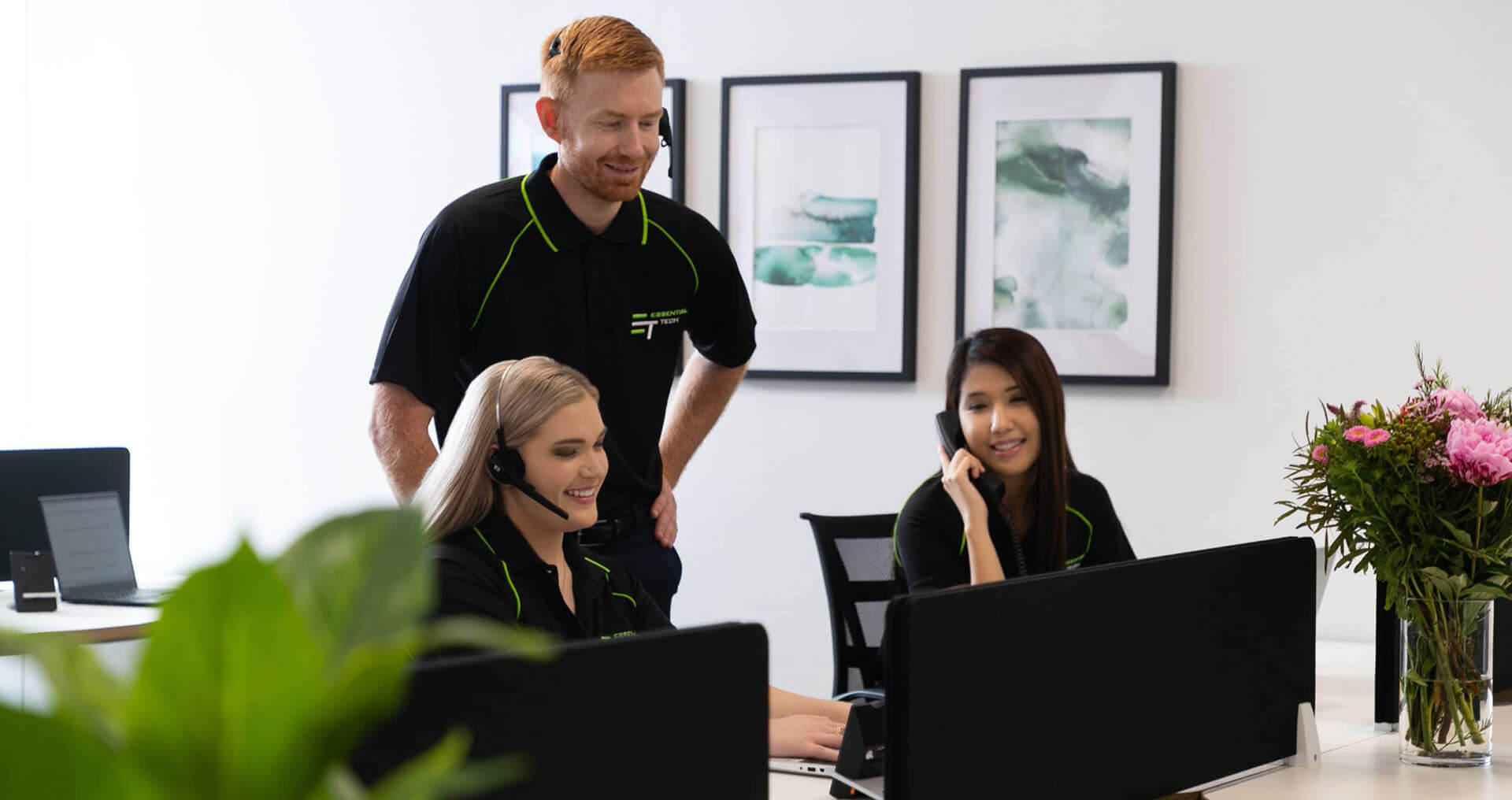 Streamline your operations and communications with managed IT services
There's no denying that technology is becoming increasingly important in the legal industry. From online research, to e-discovery, to court reporting, law firms are relying more and more on tech. This trend is only going to continue, which is why it's so important for your firm to make sure it has a reliable and secure IT infrastructure in place.
That's where Essential Tech's managed IT services come in.
We can provide your firm with the support it needs to ensure that your technology is always up and running, keeping your data secure, backed up, and accessible. Our services will help you save on overhead costs by preventing problems before they occur, and providing discounts on software and hardware, so that you can invest in other areas of your business.
Our team of IT experts will implement the latest security measures to protect your data. This is particularly critical for law firms, which hold sensitive information and are often targets of cyber-attacks. You can offload everyday tasks like managing data backups and troubleshooting technical issues to us, and free up your time to focus on clients and cases.
We're experts in the legal field, and our team will provide your firm with the support it needs to succeed in the digital age.
From advanced data security, to cloud solutions for your law firm's needs
As a law firm, you need to be able to rely on your IT services. After all, you rely on technology for everything from communication to case management.
With Essential Tech at your side, you can rest assured that your IT needs are being taken care of. You'll have access to the latest technology and tools, and our team of IT experts will be there to help you troubleshoot any issues that come up. From installing and upgrading new software, to managing data security, to migrating your business to the cloud, we can help you with all your IT needs.
With the sensitive nature of legal documents, it's crucial to have a secure network. Our team of cyber security specialists will implement advanced security measures to keep your network and systems safe; further, in the event of a data breach, we'll ensure a rapid response that will manage the incident and keep your critical information safe, ensuring your business continuity. This will give you peace of mind knowing that your data is secure in any situation – whether it's a natural disaster, or security risk.
We also provide cloud solutions for law firms. By moving to the cloud, you can take advantage of the latest technology without having to invest in new hardware or software. Our services are flexible and scalable, allowing you to easily adjust your cloud-based solutions as your needs change.
Our managed IT services for law firms include:
Remote and onsite support
Cloud services
Cyber security solutions
Document management
24/7 help desk support
Microsoft 365 consulting
Managed desktops
Unified communications
Phone and internet services
And much more
Techs that work with your Practice Management Software
At Essential Tech, we go above and beyond to support our legal clients throughout their technology journey. We provide comprehensive frontline support and escalation services to ensure a smooth and efficient experience.
Our dedicated support team is well-versed in the intricacies of Legal Practice Management Software platforms and understands the critical role they play in your firm's operations. We are here to assist you every step of the way, from initial setup to ongoing maintenance and troubleshooting.
When you encounter any technical challenges or require assistance, our support team is just a phone call or email away. We act as your first point of contact, providing timely and effective solutions to address your queries or issues. Our goal is to minimise downtime and keep your practice running smoothly.
In cases where advanced troubleshooting or escalation is required, we work closely with the software suppliers to ensure faster resolution. Our strong relationships with these suppliers allow us to expedite the resolution process, saving you time and effort. We serve as a liaison between your law firm and the software providers, advocating for your needs and facilitating a prompt resolution to any software-related concerns.
At Essential Tech, we understand the urgency and importance of maintaining seamless operations within a legal practice. That's why our frontline support and escalation services are designed to provide you with the necessary assistance and expertise to overcome any challenges swiftly and effectively.
We are committed to providing you with responsive, knowledgeable, and personalised support, ensuring that your technology systems are optimised to meet the unique demands of your legal practice.
Empower your law firm by being backed by our dedicated frontline support and escalation services. Together, we'll overcome any obstacles and achieve optimal efficiency and success in your legal operations.
Giving you peace of mind with comprehensive legal IT services
Essential Tech is a leading Brisbane-based managed service provider, delivering IT support and solutions to businesses in the legal industry. We work with law firms of all sizes, from sole practitioners to multinational firms, to provide them with the IT services they need to run their businesses effectively.
Our team of IT professionals understand the unique challenges law firms face, and we have the experience and expertise to provide you with the support you need to succeed, streamline operations, and keep your sensitive information secure in any event.
We offer a wide range of IT services, from managed IT services and cloud solutions to cyber security and data protection. Our highly skilled and experienced engineers are on hand 24/7 to provide support and assistance, and we offer a comprehensive range of services that can be tailored to the specific needs of your business.
With Essential Tech, you can focus on your business and leave the IT to us. Contact our friendly team today to learn more about our services and how we can help you.