Email is the most widely used and trusted form of communication for businesses.
It's hardly surprising that email attacks are the biggest online threat facing Australian businesses. A number of well-known incidents have shown how vulnerable businesses can be to these attacks.
Email attacks such as 'phishing' and 'spear phishing' are becoming more sophisticated, personalised and targeted. What looks like a personal email from a colleague could be an attempt to steal your sensitive company information and may contain malicious content.
Essential Tech has extensive experience protecting companies from these types of attacks. Our email security services provide the tools and systems needed to identify and mitigate email attacks.
To ensure the security of your corporate email systems, you need to ask the following questions:
What Managed Email Security Can Do For You
Until recently, email scams were relatively easy to spot. These scams were generic and often amateurish. This is no longer the case. Modern attackers use real logos, fonts, names and personal information to make it difficult to differentiate them from a legitimate email.
Once your system is hacked, your entire IT system – and, consequently, your entire business – is vulnerable to malicious damage. The only way to protect your business from these threats is to have the right security system in place.
To give you peace of mind, our email security services automatically filter your email to prevent:
Phising attacks
Spam and unwanted email
Viruses and malicious emails
Trojans and similar cyber threats
Malicious content
These attacks are evolving and your email security system needs to constantly evolve. Our cloud-based service ensures that your system is updated in real-time against the latest threats -all in the background. You can rest assured knowing you have the best possible protection and it comes hassle-free.
Other benefits of this service includes:
Message encryption
Secure file sharing
Protection against data leaks
Protection against compromise caused by human error
Essential Tech offers you an excellent first line of defence against cyber threats and includes the following benefits:
Support and management from our team
Minimal commitment
Ongoing monitoring to keep you safe
Compliance with regulatory and legal requirements
Peace of mind knowing our expertise is on your side
Why Choose Essential Tech
As one of Australia's leading IT service providers, we are experts in these issues and deal with them on a daily basis. We provide web security services tailored specifically to suit the needs of your business.
Access the web with confidence and receive the following benefits: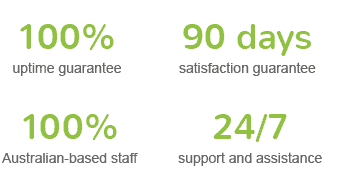 Get Your Free IT Assessment
Are you taking your email security seriously? Essential Tech offers a free assessment of your email and IT systems and can help you find out how well your current system is working – and the improvements you need. Contact us today to book your free assessment and find out how you can keep your business safe.