It often takes a major incident for most companies to realise they are only a single IT failure away from disaster. Although major attacks on IT systems worldwide are commonplace and malware attacks are becoming more frequent and devastating, many businesses are unprepared to deal with the aftermath of a similar disaster.
As business is dependent on IT, you can't afford to take these risks with your future. You need to know the answers to these questions:
If you are unprepared, data loss and downtime can lead to significant financial and reputation damage. Businesses in Australia can be divided into two categories; those who are prepared and those that are not.
How Business Continuity Services Can Help
To set your business apart, you need to develop and maintain a disaster recovery plan. This plan should aim to make major IT problems almost invisible to clients. Our business continuity services automate the entire process of backing up your data – both locally and in the cloud – and restoring your services in a worst-case scenario. Your data will be available and online, while critical business information will be secure, being quickly and easily recoverable. We offer you peace of mind by monitoring your backups, ensuring they are ready if disaster strikes.
As a result of poor planning, Australian businesses frequently suffer days or weeks of downtime or permanent data loss. On demand, our restore services can get your entire IT flow back on track and usually within 3-15 minutes, depending on the severity of the disaster. Another advantage of formulating a good disaster recovery plan is that it will highlight any problems in your current system, allowing you to fix them now rather than later.
Our managed service gives you a competitive advantage and peace of mind at a low upfront cost. You won't need to invest in hardware or infrastructure and we take care of technical details and compliance standards.
Why Choose Essential Tech
It's easy to see why so many companies have chosen Essential Tech for their business continuity services. In addition, Essential Tech offers you: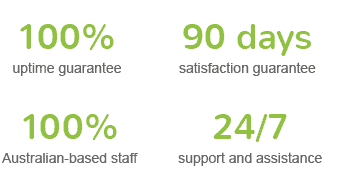 It only takes one incident to demonstrate the fragility of your business in the face of disaster. Business continuity services give you the strategy, methodology and tools you need to successfully deal with the unexpected. Essential Tech offers a free assessment of your IT systems and can evaluate your current situation and outline how it can be improved. Get in touch now for your free assessment and to find out how you can keep your business afloat when disaster happens. Don't wait until it's too late.
Contact us today
and protect your business, customers and reputation.